All products can be found on the Typ Åsa Redbubble store. You find direct links to some products created with illustrations and patterns from Typ Åsa.
You're strong but your thoughts go to the gym
A busy pattern
This is a busy pattern created with joy and flow. You can find a lot of creatures, faces and animals in this print. Hope you like it!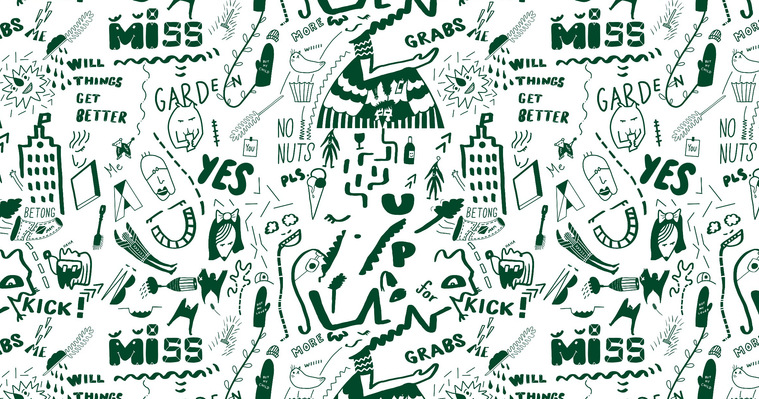 Happy Runners
A print for the happy runners or the unhappy that enjoys running! For the athletic people or for the one who wants to become one.

Duvet cover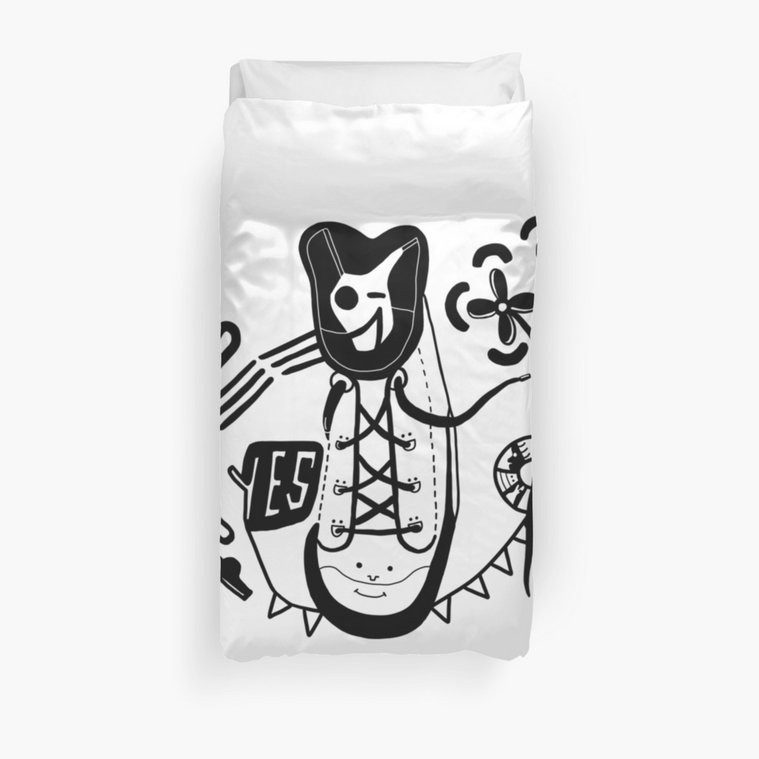 Back up and step down
When in doubt do a back up or be ready to step down. Illustration created during my 100-days project. This was day 78.
Scarves