Typ Åsa helps brands tell bold stories.
Have a look around to see if the style is yummy enough for your next project.
Åsa Törnquist has illustrations published in magazines and have done interior design concepts for restaurants and offices.
Based in Stockholm, Sweden.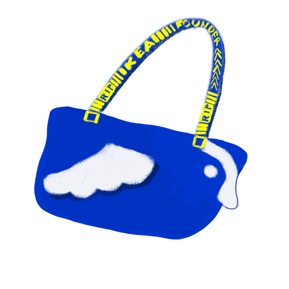 Services
Need help with something creative?
Illustrations

Branding

Visual concept for home or office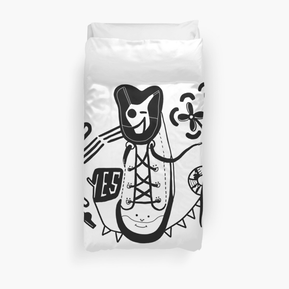 Store
Have a look at prints and selected merchandise.
Åsa Törnquist | Creative | Project lead of visual communication
The company Typ Åsa was established in 2010 the year after Åsa Törnquist graduated from Stockholm University with a Bachelor in Advertising & PR.
She has 10 years experience of working as a creative. The day job at Canon Sweden has given a lot of opportunities to be the lead creative and also the project lead.
It is with ease Åsa collaborate with clients, brands, organisations, agencies and printing houses.
Education
Stockholm University
2009–2011
Bachelor in Advertising and Public Relations|Graphic Management Program
Beckmans College of Design
2006–2007
Evening Class|Advertising and Graphic Design
Forsbergs Skola
2005 one semester
Evening Class|Graphic Design
Konstskolan i Stockholm
2004–2005
One year introduction art school|Art and Graphic Design
Stockholm University
2004
Course|Drama history and theory
Södertörn University
2003
Course|Theatre studies
Skills
Illustrating
Graphic design
Communication skills
Engaged employee
Positive and productive
Focusing on solutions
Customer experience
Experience
Canon Svenska
April 2014-present

Project Lead for PR, Events and Social Media|Visual Communication|Community Management
Projects by selection:
GRAPHIC & INTERIOR DESIGN

The guide to imaging for good in social media | 2018

A story of sustainability in Canon showroom | 2018

Interior design concept for restaurant Bistro Casper | 2017

Canon office makeover | 2017
EXHIBITIONS
Bris Exhibition in city mall | 2017
World Press Photo | 2015 & 2016
EVENTS
Bris charity golf | 2018
Hallwylska Museum VIP dinner | 2016
Canon Pro Golf Series | 2015, 2016

Kick Off 2016-2021
Januari 2014 –April 2015
Marketing coordinator & Web prof.
BVD Designbyrå
June 2011–September 2011
Internship in the design studio, 10 weeks.
Typ Åsa
Established 2010

Clients for Typ Åsa
Unga Tur, Theatre group
Mix Förlag, Bonnierförlagen
Riksförbundet för Social och Mental Hälsa (RSMH)
SLB-analys, Miljöförvaltningen i Stockholms Stad